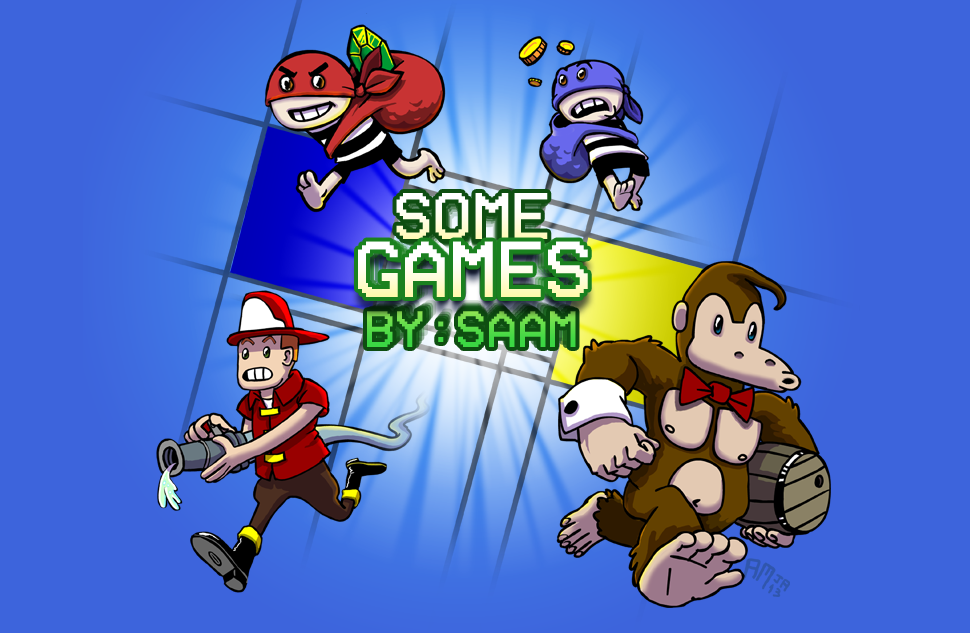 Some Games By Saam
A downloadable game for Windows
Some Games By Saam is a 4 game bundle which includes the following:
Firefighters - A hectic action game where you must save panicked citizens falling out of a burning building and extinguish fires quickly.
Get Dat Swag - A 2 Player Competitive platformer. Collect coins and jump on your opponent to steal their $wag.
Konkey Dong - Play as the well dressed Konkey Dong. Throw barrels at tiny intruders to prevent them from taking your girl.
The Rules Are Simple - A challenging minimalist platformer where the rules become simpler as the game continues.
All of these games are available to play online for free. By purchasing this bundle you get a copy of each of these games and support me.